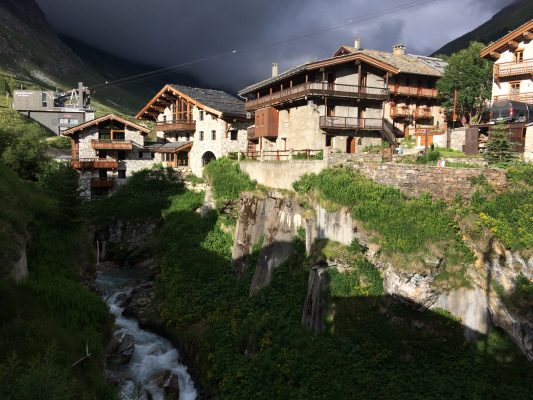 Some times the story is not about the race at all.  This is one of those.
If you have ever gotten bed bugs you will know you care not to think about that experience again.  If you haven't then nothing I can say will illustrate how uncomfortable they are.  Yes, there are many uncomfortable things.  Bed bugs are uncomfortable because they feast on you while you sleep, while you are unconsciously sawing logs they are sawing their teeth on your skin potentially even your face.  It is a huge invasion of space.
I thought at first they were mosquito bites from a sliding door of a rental that wouldn't close.  I was so busy for two days that I didn't think much about the bug bites.  It wasn't until 3 nights later that I really thought about how odd it was that my roommate just 2 feet away from me wasn't getting bitten.  It was 2 am, I got up, took a walk, luckily hadn't really assumed bed bugs (because my bites were not really in a linear pattern) and I fell back asleep.
That morning, as soon as I was up, i headed straight to the internet cafe to search what this itching symptom was and as soon as I saw photos of bed bug bites I knew this is was the culprit.
Bed bug bites dont just itch, they relentlessly itch for periods of time then the itch goes away for a day or a few and then they flare up again.  They last 2 weeks +/-, seriously.  In this time you get less and less sleep.  The longer they last the more you are reminded of those nights of sleep where they were feasting on you.
As soon as I found out these bites were indeed bed bugs, I booked a new place and started the process of moving out of the bed bug place and washing all belongings in really hot water before taking to the new place all in stages to ensure no bed bugs were coming with me.  This stage was hectic in its preciseness because you really really really don't want to bring even one bug to your next location.
For certain, the good thing about bed bugs is that being active is a good way to forget about them.  So in the days that followed this, when I was running the bed bugs and their itch was out of my mind.
These bed bugs happened 10 days before this Val d Isere race and not in the town of Val d' Isere.  But it was without a doubt the largest characteristic of this race experience for me and I was still up a lot of the night before the race, supremely itchy from those bugs.
As for the race itself, it turns out I was prepared for the race within all of this and the day seemed to float on by as much as 70k of running can float by.
The silver lining, besides having a great race, is I had the luck of staying in a beautiful boutique hotel in Val d'Isere, France.  There was a great restaurant, and a coffee shop too that became my/our go-to's. Thank you all for this super nice comfort in a time that was not comfortable for me.