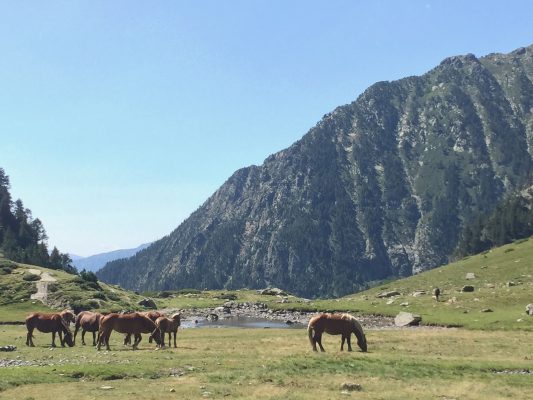 Over the winter of 2016-2017 I noticed my first gray hairs.  I had just captured my first Sky Series title in the 2016 racing season and I was deciding what to do for the next season.  I had all intentions on moving towards longer distances and leaving the Sky distance of Skyrunning behind but then they came out with a new catagory, the Sky Overall (or really they brought it back in different fashion than they had it once upon a time).  I couldn't say no to this Overall Sky catagory takng scores from all 3 of the race distances/disciplines.
Then,I figured if I was going to do 3 Sky distance races why not just add two more and go for not only the Extreme Series and the Overall but for the Sky Series again too.  So that is how I set up my season….. plus a couple of others).
Oddly enough with those first gray hairs, and a lot of life change, I found myself doing less intervals, having less desire to do intervals, and racing slower than expected at my first race of the season (though many people comforted me saying that I didn't have any reason to run as fast as I had the year prior at that race).
The one thing I knew about this Skyrace Comapedrosa, was that I had been dreading this particular race all season.  I am not sure if it was the shorter distance, the time of year, the travel, or if my gut just knew to dread it.
All the same the race began and off I went with my fellow competitors.
On this day, what was a wonderful course consisting of a lot of natural running on a beautiful ridge and to the top of Andorra's highest peak was wonderful but in a way that I didn't want to wonder about, I just wanted to finish.  I just felt nothing that day, I felt nothing but old.
After the race searched the internet for 'the age that women loose their speed', as though it was a common fact that we all lost our speed over the winter of our 36 to 37th year, but my search lead nowhere except for dieting pills (because my search mentioned speed and women).
I don't know if my speed is really gone, but I do know that for awhile I had said that this is the year I was going to leave shorter distances behind.
This Skyrace Comapedrosa was ultimately a good experience in the way that (well yes it was a beautiful 14 mile run in a country I had never been to) I was able to witness and run with a new crowd of Skyrunners moving up in the standings.
Nearing the end of the race, when I twisted my ankle resulting in a yelp and a leg cramp 'to boot', a Japanese gal stopped to help as she passed me.  It reminded me of one of my very first races when a similar thing happened, I turned back to try to help a gal only to realize I could only help if I kept running (this was before cell phones etc).  The Japanese gal asked if I was okay and I told her, keep going, keep going! She passed one more gal after me to finish 3rd.  Perhaps she was the first Japanese to podium in an International Sky Race-Very cool.