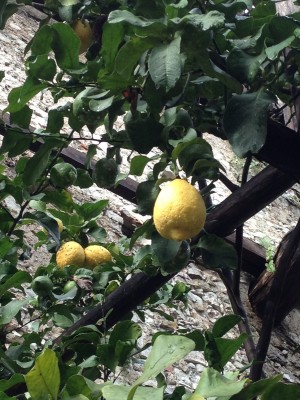 Limone sul Garda, Italy
I had made it to the SkySeries Championships and I was a major contender for the overall title with 3 of 3 wins going into the final.  But that did not actually mean much, I had to get 2nd or better to win the series as this last race was worth more points.
All season, it was known that this race was very steep and demanding and that became obvious when I arrived to town and scouted the course which basically started and finished on this large rock massif that jetted straight up from the lake with just enough room for the road to pass between.

I was excited for the race as it was closure to the series and more importantly to my race schedule that had been a race every other weekend for the past four and a half months.
That is to say, I was exhausted and actually not that excited for the race.  I had come all this way after all of these years to be here, and I couldn't be in better position to win the series yet I had no energy for it.
To boot, the course had changed due to very rainy weather the day before the race without my knowing.  With the change was an extra 600m climb at the end of the course.  Not to say that makes a difference but mentally when you are already tired and you are looking for the familiar finish that you scouted…………..well, whatever.  I finished a disappointing but not surprising 6th place, placing me 2nd overall in the SkySeries.
Ultimately though Laura Orgue raced hard and consistent all season and, to me, deserved 1st.
Thank you SkyRunning!  It was such a great experience racing with the best mountain runners in the world!