Preface (to this 3 race post):
2016 proved to be a great year for me.  I had run well, I decided to sell my house and did with an offer on the first day it was on the market and that same weekend, I signed a contract to buy a different 'dwelling' in a neighboring town where I had been planning a move for the last couple of years.
With all of this good fortune though came a lot of work.  I had come back from one race in September to completely move out of one house and move into the other in 72 hours……into a house that needed a lot of fixing up.
The far majority of my new 1970's house was still original.  The electric heat was faulty and the plumbing to the kitchen sink and showers leaked.  On top of that was the orange carpet and beat up original linoleum, the raw surfaced kitchen cabinets, two rooms stripped down to concrete and yes, one countertop of orange to match the carpet.  Oh yea, also, there was all of the stuff (a lot!) the old owner left in her rush to move out by the closing date.
I was excited to move into my new place but it needed a lot of work.  Plus it was a duplex and I was in a time crunch to get one on the units ready to rent in 2 months time (ended up being 2.5 months). On top of that I was the sole laborer (I had a friend help me hang the cabinets for one day) for everything but the plumbing and electric.
At the same time, in my MUT (Mountain, Ultra, Trail) running world I also had 3 big races in this 2.5 month period.  First, Limone Skyrace, followed by Moab Marathon, and ending with TNFEC 50mile Championships.
Within this timeframe, I thought long and hard about how many runners I meet at races that also have physical labor jobs.  Very few really.
Kudos to all those that are on their feet using there bodies all day long and still get out to run.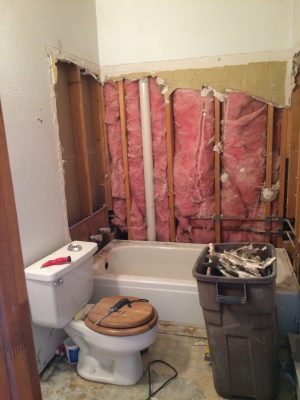 10/18/16:Limone Skyrace, Skyrunning Series Finale: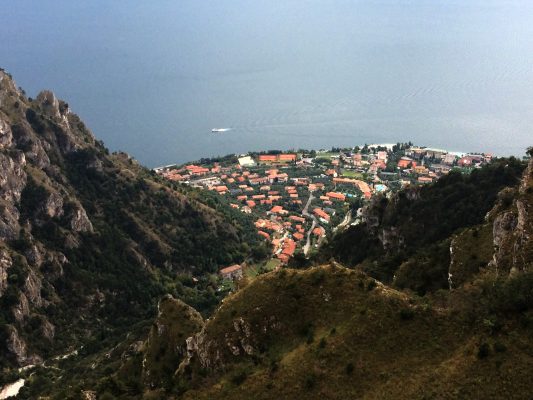 The house project started with ripping out carpet, cabinets and a lot of very hard to remove linoleum. The saving grace of this phase was that I was my own boss and I was able to cut out daily to train for this last Skyrace race of the season.
Last year I enjoyed the ambiance of beautiful, warm, wet Limone Sul Garda but I was very fried from an unexpected year of travel and the result of this was that I had a miserable race and there was not much I could do about it.
This year the pressure was on, in my head.  It is this race that determines the Skyrunning Champion and last year I was in perfect position for 1st but because of this last race I fell to second overall to a very deserving Laure Orgue.  This year, I had to win this race to win the Overall, and that was important  because then I could check this off of my list and move onto more longer distance racing.
As for this race this year, there are very very few races I can say I have felt good throughout but this was one of them.  But you wouldn't have known it.
At the race start, I couldn't get my watch quite right and fumbled with it for a bit too long as the broad start was all of the sudden single track and I was further back from the lead pack then I wanted to be.  All the same I looked uphill and started moving towards to top positions.  There are multiple top-outs to this race (I remember 3) and on every single one of them (before the last one) I was gaining on the leaders just to have them disappear on me at the peak.
But like I mentioned, I felt good this day, and it was more of a matter that the race distance was flying by that worried me as I still sat in 3rd place by the base of the last climb.
Finally though by the top of the last climb I finally caught 2nd and then 1st.
We ran together until about a mile out, and this time it was my fortune to come in 1st.
11/07/16: Moab Marathon, Utah
I had a plumber lined up to come work on my house.  The construction business post-recession has picked back up in Colorado and when a tradesman says he can come on a particular day you better be ready for him because they don't have much spare time from their other projects.
So I started the week by throwing down some tile last minute so he could plumb the bathroom. While he was plumbing one part of the house I was putting down flooring in another.  Kneel down, place the board, measure, stand up, grab a board, cut the board, kneel down, place the board.  This was flooring for me.  It was the easy kind of flooring but it involved a lot of bending over.
The direct result of this was two days before the Moab Marathon I was laid out on my back unable to move.  I had 'thrown out my back' for the first time in life.
I stayed on course and headed out to the Marathon as Moab is practically local to me and I needed a big training run.  Maybe more than this, I have used Moab as an indicator of fitness for TNF50miler for the past few years and I was curious to know how I would perform compared to last year.
I was able to run, but my back WAS tight and I was not surprised when I came in nearly 15 minutes slower than my last years time…..not to mention that training had fallen second to house project after Limone.
12/12/16: The North Face 50mile Championship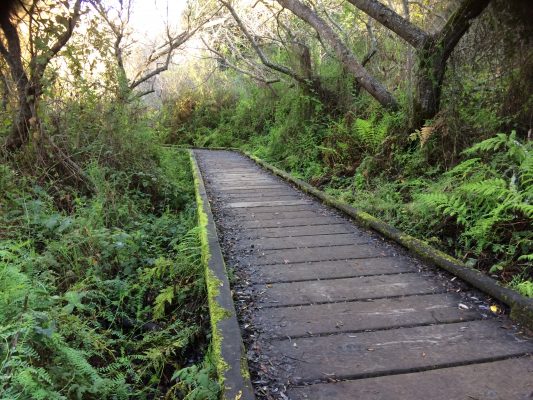 The house project was simply a way of life at this point.  The problem with being your own boss, on your own project is that you don't stop working when you have a deadline.  I was drained and not training for this 50mile race but I was working on the house which was a big priority for the year.
I didn't even intend on finishing the race when I boarded the plane days before the race.  But, by chance, within the two days prior to the race, I found out I needed to finish in order to have enough points for CCC in 2017.
I entered the race with 3 months of an average 45mile/week with the exception of two weeks at the beginning and end of that block at 70miles, equalling not enough mileage for me to be competitive at a 50miler.
When my calves gave out at mile 40 instead of dropping I walked it in and qualified for the CCC.