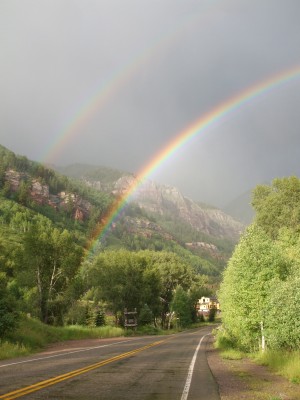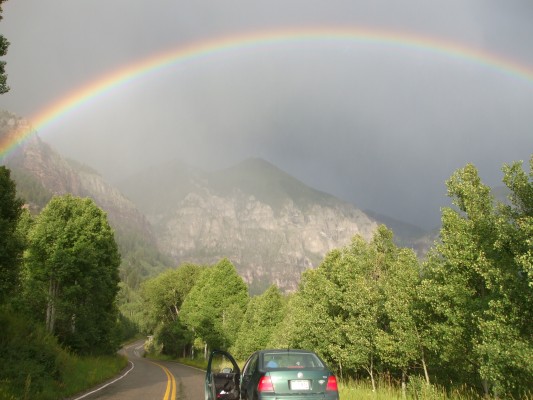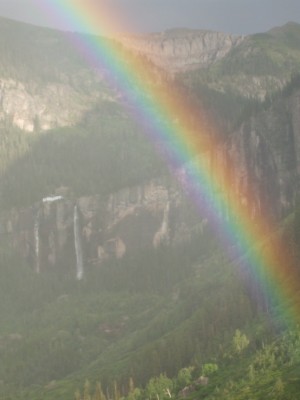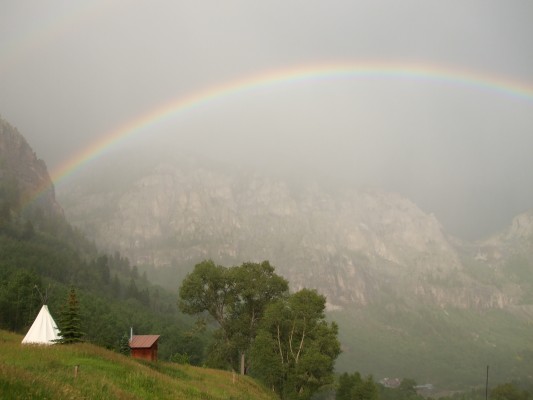 It has been a summer of rainbows, more than I have ever seen in a single season.
And for the third weekend in a row I drove to Colorado Springs.  This time it was not for the Triple Crown Series, but instead, the USA Mtn Running Team Qualifier.
As usual this race had no shortage of talent, all the ladies were at the starting line. From the start we all headed out together as a very tight group through the first uphill. Then the downhill spread things apart.
Since this was the prelude to the World Championship race it followed the 2 loop format.  By the beginning of the second loop there had been some positions established but much would change in the next and last 4k.
I love these short races because they are all out effort.  There is not much time to think about what anyone else but yourself is doing.  The only thing to really think about is that there are a lot of competitors in hot pursuit.
 1st Megan Kimmel, 2nd Megan Lund, 3rd Laura Haefeli,
4th Kasie Enman, 5th Brandy Erholtz.
 That evening, more rainbows……